Got the Fire TV update? How Cable Cutters Can Get The Most Out Of It
As promised in February, Amazon began rolling out a major update for more Fire TV devices.
The update significantly changes the look of the Fire TV home screen, and while it was already released in December for Amazon's latest Fire TV Stick and Fire TV Stick Lite, it is now coming to the Fire TV Stick 4K, Fire TV Cube and with pendant shape. Fire TV. (Support for the second-gen Fire TV Stick and Fire TV Edition smart TVs will arrive later this year, but it appears Amazon is leaving the original Fire TV Stick and Fire TV boxes behind.)
While the new Fire TV experience is an improvement overall, it may take some getting used to and has some new features that you might not notice right away. Once you've got the new Fire TV experience up and running, these tips should help:
Get the update
If your Fire TV device is eligible for the update and you still aren't seeing any major changes, head to Settings> My Fire TV> About, then select "Check for updates" or "Install update." This may trigger the update on your device, but it is also possible that Amazon has not yet implemented it on your device. In that case, you will just have to be patient, as there is no way to force the update on devices that have not received it.
Rearrange your apps
To change the order of apps on the Fire TV home screen, click the apps button on the home screen, which looks like a set of three squares and a + sign. From there, select the application you want to move, press the menu button on the remote and select "Move" or "Move to front."
Choose your best apps wisely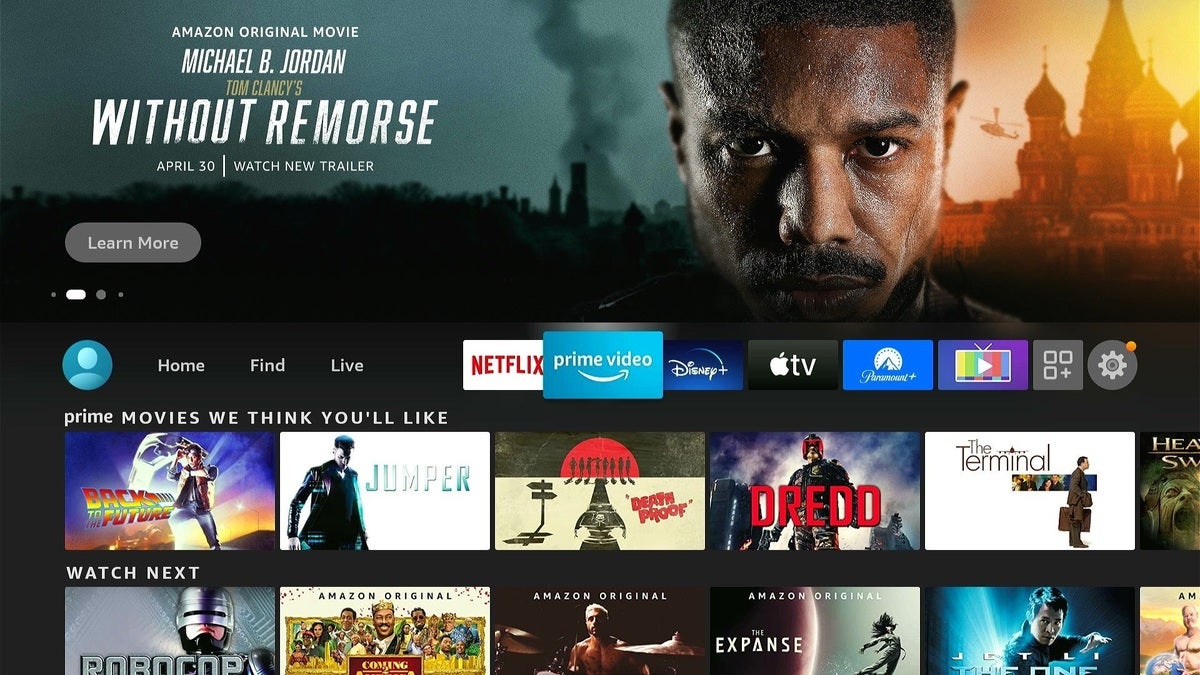 When rearranging the apps, keep in mind that the six apps you put on top get a special status. They'll appear at the top of the home screen, and some of them will even suggest things to watch as you hover over them. This is a great way to get quick recommendations from some of your favorite video sources. (Not all apps support these "quick app" recommendations, but I found that Netflix, Prime Video, Disney +, Apple TV +, and Paramount +, HBO Max work fine.)
View previously installed apps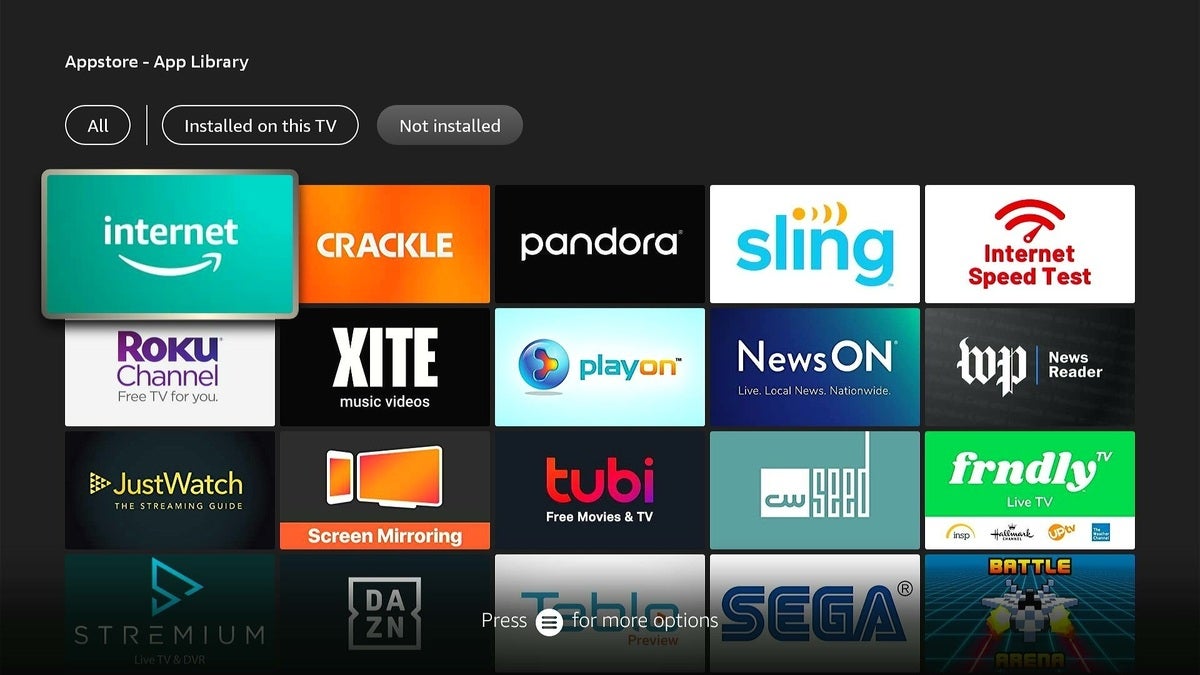 Here's a long-awaited improvement to the new Fire TV interface: Amazon no longer bundles current and previously installed apps into a single lanky menu. Instead, only installed apps will appear when you load the full app list.
However, that doesn't mean that your master list of apps has disappeared. Just click on "App Library" at the bottom of the all apps menu to get a list of everything you've installed before.
Set up family profiles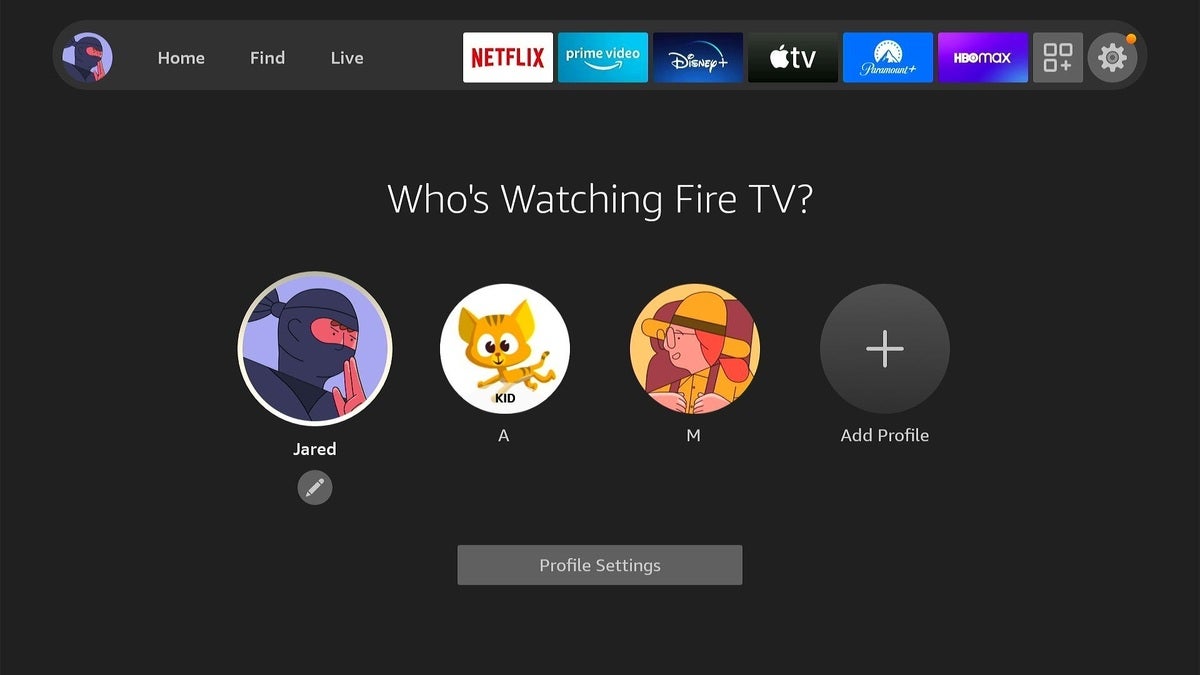 Profile support is a key part of the new Fire TV interface, allowing each user to have their own list of favorite apps and recommendations. You can also create child profiles with age-appropriate content and an optional PIN to keep them locked up. To change profiles or add a new one, simply click the profile icon on the far left of the toolbar.
Access quick commands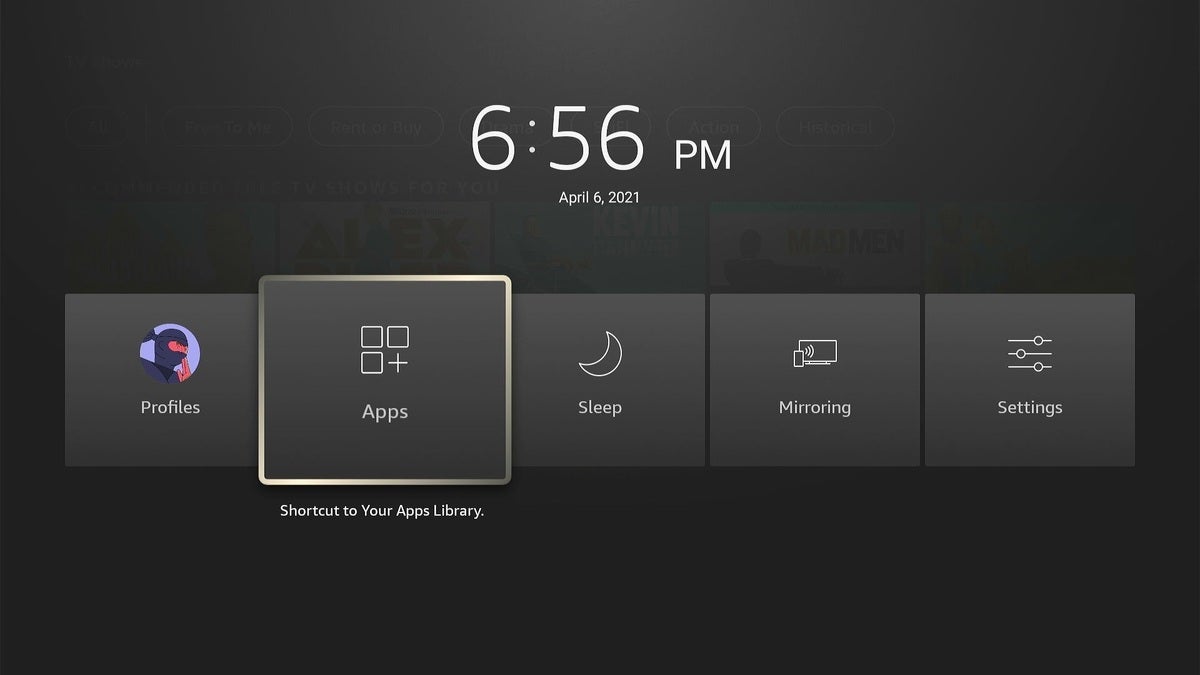 As with the previous Fire TV interface, you can still hold down the home button to access quick commands, including your full list of apps, sleep mode, screen mirroring, and settings. This even works while you are using another application. The only difference now is that you can also switch profiles from this menu.
Browse suggestions faster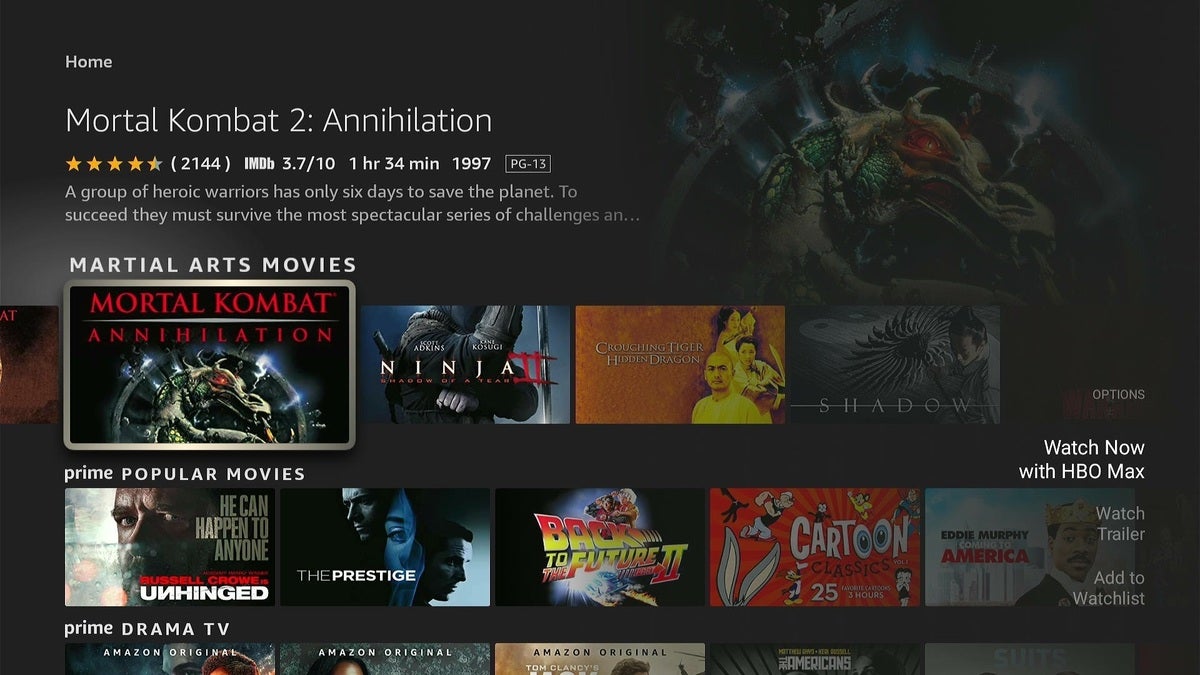 One of the Fire TV's biggest annoyances is the way it recommends content on the home screen without listing the source. Too often, you'll click on a movie or show only to find that it requires an additional rental fee or subscription.
Here's a partial solution: From the home screen, just click the menu button instead of the select button. If you see the option "View now with …" in the lower right corner, it means that you can open the content in one of your installed applications. If not, you may need to download a new app or pay more. This is not a foolproof solution, it doesn't seem to work when there are multiple free viewing options available, but it's faster than clicking a separate menu for each recommendation.
Use the "Free for me" filter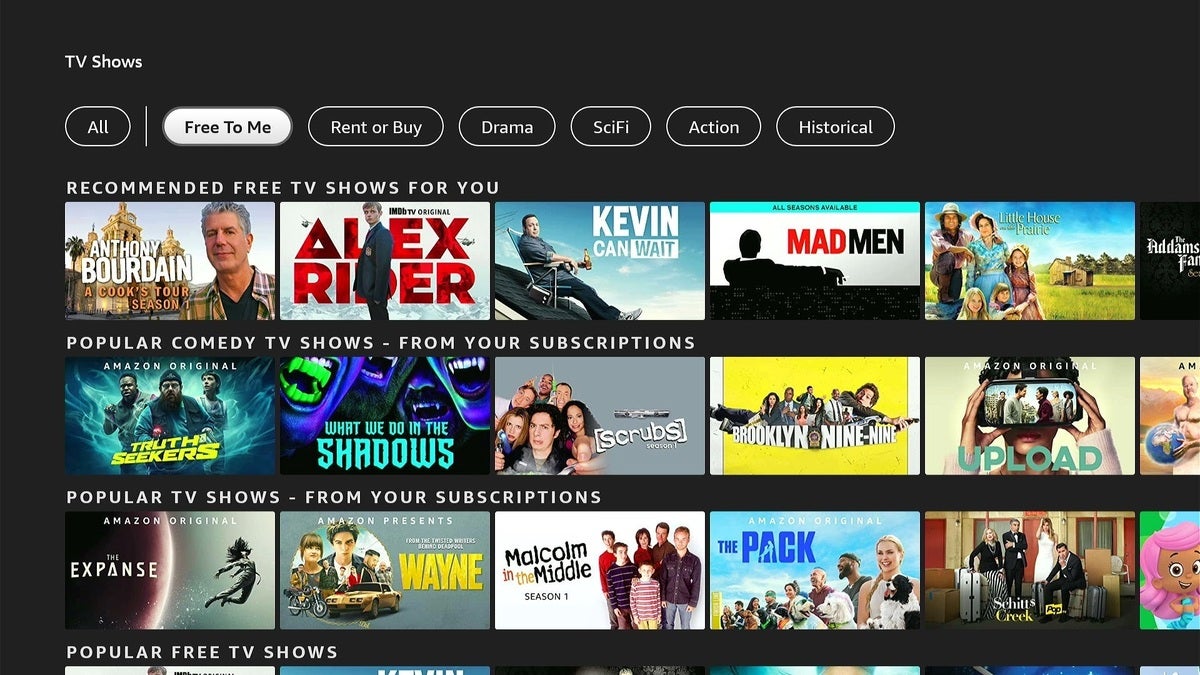 To find an even better way to find things at no additional cost, go to Search> Movies or Search> TV Shows, then click the "Free for me" filter option. This displays a set of recommendations that are free with ads or that are part of your existing subscriptions. You can also look for the heading "From your subscriptions" while browsing by genre.
Become a friend of the "Search" menu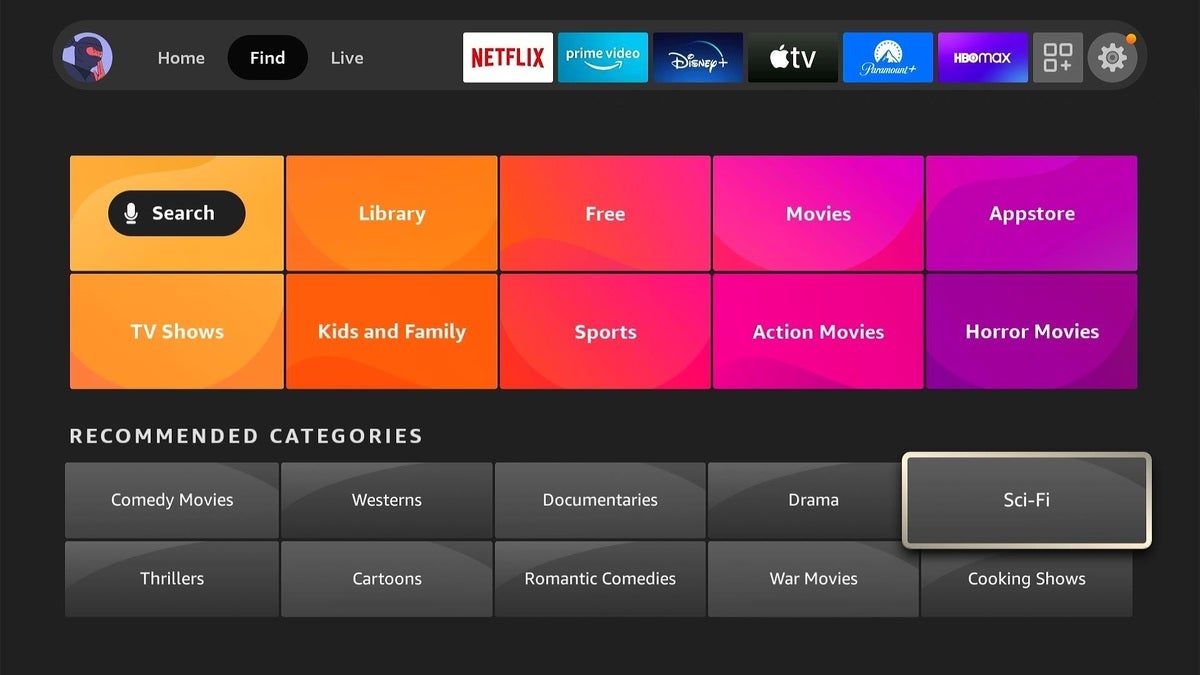 When you're in the mood for a specific kind of movie or show, check out Fire TV's new Search menu, which you can access directly from the home screen. Scroll down and you will see a list of genres to check out.
Make the most of your watchlist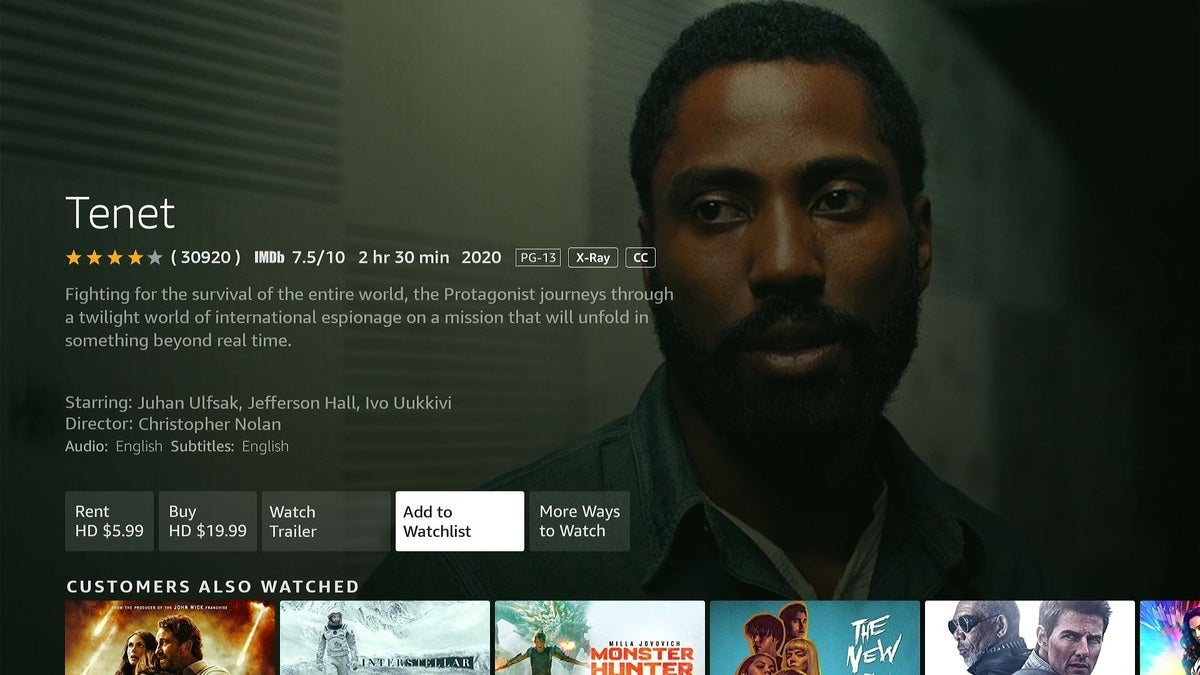 The Fire TV Watch List can be a useful way to bookmark movies and shows from different streaming services, but it was moved to a new location in the latest update. Head to Search> Library and you'll see the Watch List at the top.
The best way to add movies or shows to your watch list is to search by title, actor, director, or genre. Click on any result, then select "Add to Watch List".
See more free stuff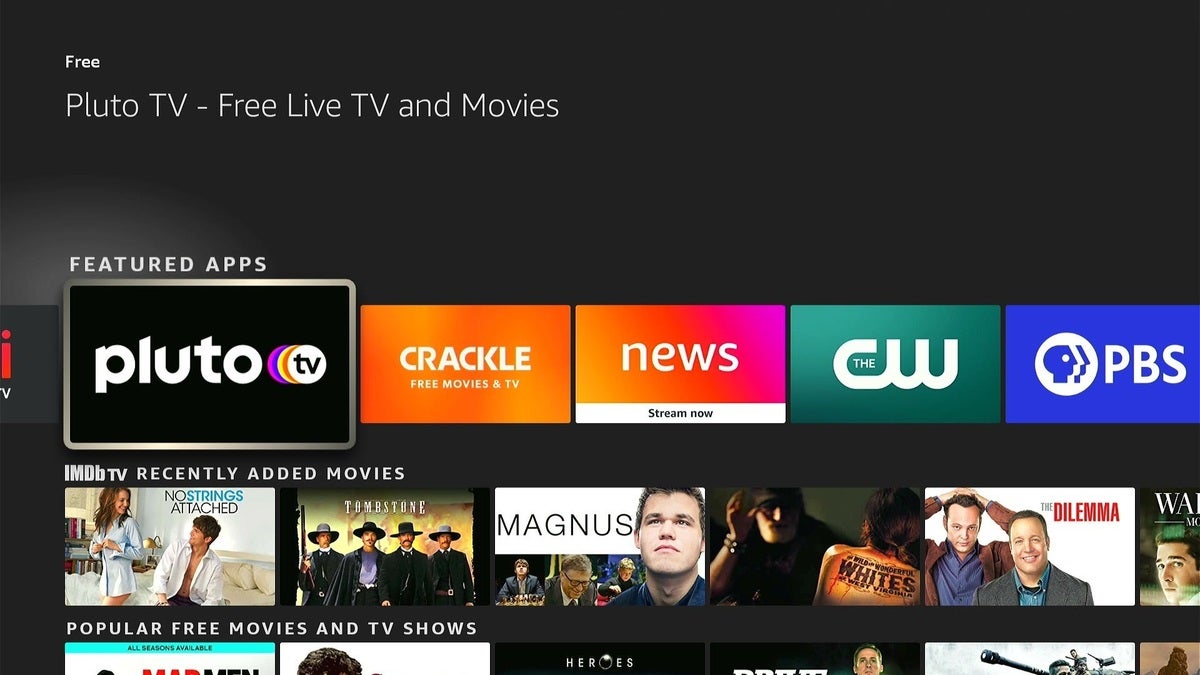 Speaking of relocated features, the old Fire TV interface had a top-level "Free" menu that suggested ad-supported movies, shows, channels, and apps. That menu is still available, but you'll have to dig a little deeper into it, under Search> Free.
Manage your live TV channels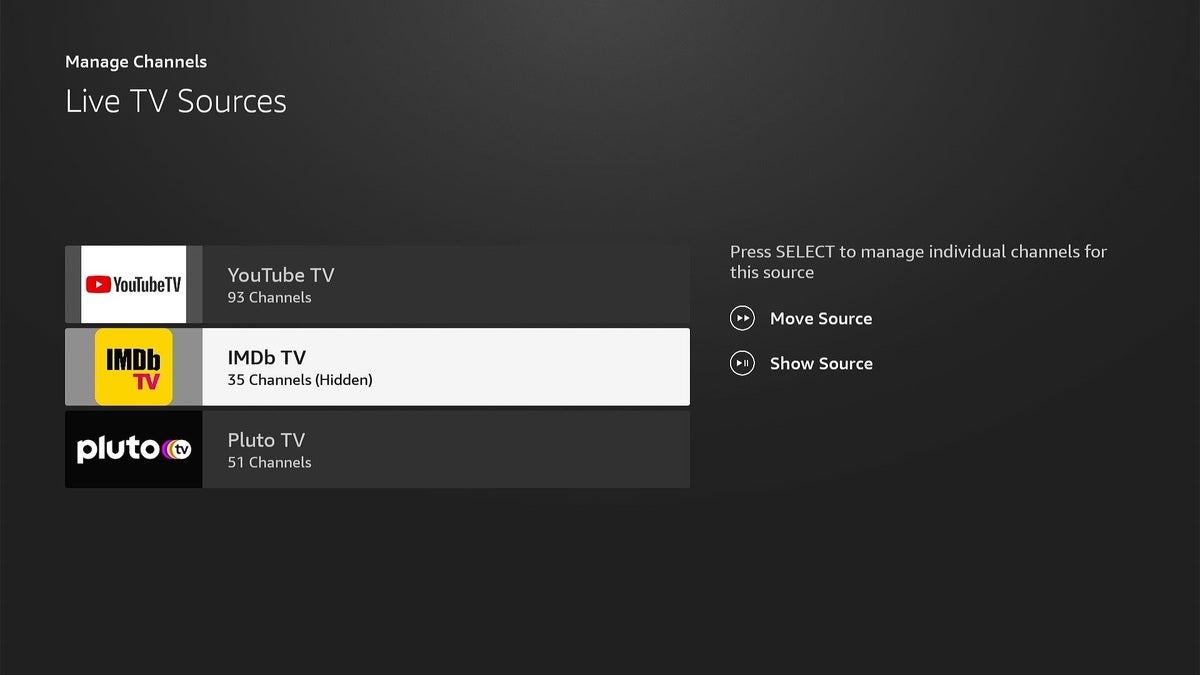 The Fire TV Guide is a great way to see what's going live on services like YouTube TV, Sling TV, Philo, and Pluto TV. Still, you may not want to see all the live channels that the Guide overlooks. To customize the guide, go to "Live", scroll all the way, select "Favorites", then press Select on your remote. From here, you can hide all streaming services from the guide, and clicking each service allows you to hide individual channels as well.
Once you are in the Guide, you can also add channels to your favorites list. Simply press the menu button on any channel, then press "Add to Favorite Channels". To view your favorites, press the menu button again, then select "Filter channels" and select "Favorite channels".
Use the new Alexa shortcuts
To move even faster through the new Fire TV menu system, try using some Alexa voice commands. By pressing and holding the voice button on the remote control, you can navigate to any part of the interface. Here are some commands to check:
"Go to live"
"Go to Free"
"Go to comedy movies"
"Go to science fiction shows"
"Switch to [profile name]. "
Remember that you can also ask Alexa to launch specific movies, shows, or live TV channels if your streaming services support it. For example, try saying "Play Godzilla vs. Kong on HBO Max "or" Tune in to ESPN on YouTube TV. "
More Fire TV tips await
To get even more out of your Fire TV, check out this list of additional tips, many of which work even if you're still running the old Fire TV interface. And if you have any other questions, feel free to reach out.
Sign up for Jared's Cord Cutter Weekly Newsletter to receive this column and other cutting edge news, ideas and offers delivered to your inbox.
Note: when you buy something after clicking the links in our articles, we may earn a small commission. Read our affiliate link policy for more details.